Therapy with me can be long-term or short-term: you decide on the number of sessions you would like to have.
The aim of our first appointment would be to ensure that you feel comfortable working with me, and that I feel I can support you in the exploration you want to make and in achieving the changes you are looking for.  During the initial meeting I would take your contact details and ask for information on your personal and medical history, family background, and what you are looking for from therapy.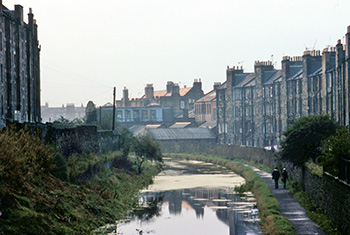 Sometimes it isn't possible to cover everything during the initial interview, in which case we may extend this initial phase over more than one session.
At this point, you may not be totally clear about what you are looking for.  However the assessment interview gives an initial focus to the work we do together.  Other issues may come to the surface later on.
Assuming we agree to work together, we will meet for as many sessions as seem helpful to you. This may be two or three, or may continue for a longer period. In the latter case, we will review the work periodically, to ensure it remains effective for you, and that you are getting what you need from counselling.
I work from a venue in the city centre, just to the west of Princes Street at County House, 63 Shandwick Place, Edinburgh EH2 4SD.    Click here to view the map.  
The fee is £80 per session for individual work.  Each session lasts an hour.   The fee for couples work is £100.00 per session, and each session lasts an hour and fifteen minutes.   In the event of a cancellation, I will do my best to reschedule the appointment with you within the same working week. If an appointment is cancelled with less than 24 hours notice, then the full fee is payable.